John Farquhar, Trucking Insurance, Dawg On-It Trucking Pawedcast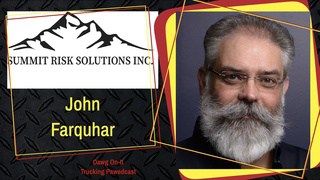 John of Summit Risk Solutions joins Safety Dawg LIVE. John has some interesting views regarding how COVID has changed Trucking Safety Departments, Trucking Insurance, and in general the whole audit process.
ELDs in Canada, if time permits we will get into ELDs as well.
Here is John Farquhar's contact info:
Summit Risk Solutions,
[email protected],
http://www.summitrisksolutions.ca/