True Cost Of Hiring Truck Drivers, Randy Badiuk, John Farquhar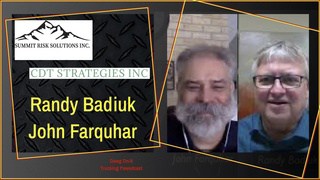 What is the true cost of hiring truck drivers? When you are recruiting are you capturing all of the costs in hiring truck drivers?
Randy and John are discussing how to hire truck drivers and what are the costs? Are you capturing all the costs?
Randy Badiuk Contact Info:
Email: [email protected]
Phone: (519) 380-5292
Web: www.cdtstrategies.com
John Farquhar Contact Info:
Email: [email protected]
Phone: 226) 802-2762
Follow John on Twitter, @1975Buick
Connect with John on Linkedin, http://linkedin.com/in/john-farquhar-9b88771a2
To register for the National Recruiting and Retention Symposium, call Kim Systma-Hill, 1 800 771 8171 x205 or email her [email protected]