Fleet Complete, Transport Canada Certified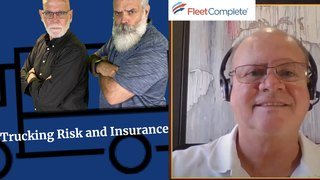 Congratulations to Fleet Complete for being approved by Transport Canada for their ELD. Yes, Fleet Complete and Bigroad have now been APPROVED ELD Devices and suppliers by Transport Canada (TC).
This is a huge accomplishment. Being one of the few suppliers having an ELD (Electronic Logging Devices) approved by Transport Canada is a giant step forward. I know that lots of work went into getting each ELD device approved.
Marc and Fleet Complete can be contacted here:
Marc Moncion
Vice President of Safety, Compliance & Regulatory Affairs
Ask The Expert: https://blog.fleetcomplete.com/safety-corner
[email protected]
www.fleetcomplete.com
Keeping it Safety Dawg Simple!
#trucksafety #truckinsurance #truckpodcast